Writing a Successful Letter of Medical Necessity for Assistive Technology - featured September 6, 2011
< Back to Previous Page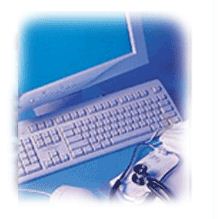 Writing a Successful Letter of Medical Necessity for Assistive Technology
All material Copyright © May 2009 EasyStand
Reprinted with their express permission
By:
EasyStand
A letter of medical necessity (LMN) or letter of justification (LOJ) is a detailed prescription that a therapist or physician writes to be submitted to the insurance provider. The letter should be client specific and not just a list of the medical benefits. Here is a checklist that Altimate Medical (Makers of
EasyStand
standing frames) has compiled to help you get started.
Detail the client: Who is this person medically, functionally, and socially





Include client name, date of birth, diagnosis, onset, height, weight, primary funding.
Provide a brief, but complete description of your client's level of function (i.e. ambulation, transfers, ADL's, living environment, mobility, school/employment, transportation).
Describe your client's medical issues that will be affected by the assisitive technology (reflexes, range of motion, systemic functions, loss of bone density, etc).



Explain how the assistive technology will help achieve functional goals/outcomes.





What is the client's current therapy program at home, school, and/or work?
What are their functional goals?
What other less costly alternatives were considered (i.e. ROM, splints, other methods of weight bearing)?
What other medical intervention may be necessary if your client cannot receive the equipment (i.e. surgeries, bracing, etc.)?



Describe the trial use of the proposed assistive technology.





What types of equipment were considered and rejected?
What equipment was trialed? Why was each trial either approved or rejected?
Provide the client's history of compliance, if available.



Describe your recommendations for assistive technology.





What type of equipment is being recommended and why?
What options/accessories are being recommended and why (i.e. lateral supports to assist with symmetrical alignment of the upper body, ankle straps for L/E alignment and safety, etc.).
What is the prescribed therapy program (i.e. minutes/hours per day, days per week)?
Include the date and both the Therapist's and Doctor's signatures.



Include supporting material & media





If needed, present photos & videos to convey the information along with written documentation.
Include supporting documents: clinical studies, research, and a resource list.


Other Tips
Be complete, but concise: reviewers do not have time to read a novel.
Re-submit and appeal when denied.

Featured Organization:
EasyStand
We thank EasyStand for allowing us to reprint their copyrighted article. For more information about this organization please visit
EasyStand
Tags: Assistive Technology PT Cerebral Palsy Multiple Sclerosis Muscular Dystrophy Spinal Cord Injury - Paralysis Article Newsletter 9 September 2011