Worth Repeating: Handwriting and its Ill Effects on Classroom Behavior - featured August 26, 2011
< Back to Previous Page
Worth Repeating: Handwriting and its Ill Effects on Classroom Behavior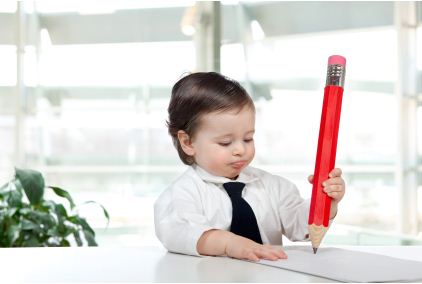 By:
John Murray, OTR/L
I find it ironic that the tool that is used to measure school success (for tests, quizzes, reports/compositions, math computation, etc…) gets little attention in the early years of school and less later on. The tool I am referring to is the "pencil".
Using a pencil well and executing the movements necessary to write with minimal effort are not the mark of most of today's students. There are a number of reasons; I believe that the biggest culprit is that when we ask the average kindergarten student to write 3 sentences in the first semester of kindergarten we are asking something that is not neurophysiologically feasible. We don't give 13 year olds driver's permits for good reason and I feel expecting a child to write fluidly at age 5 or 6 is much the same.
I work as a pediatric occupational therapist with a number of kids who have sensory processing dysfunction. Their problems often include poor writing proficiency. When I have been in their classrooms I usually observe their peers and although they are not receiving services many have what I consider poor writing habit patterns.
Read the Rest of this Article on SensoryFlow.com