Wacky Web Tales
< Back to Previous Page
Special Thanks to Sean Sweeney of
Speech Techie
for suggesting this fun site to use in speech therapy.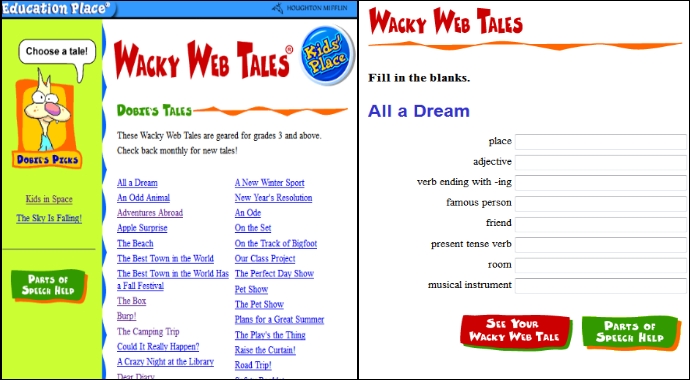 Wacky Web Tales
is a free, on on-line version of what most of us remember as 'Mad Libs' that is on the Houghton-Mifflin
Education Place
Website.
Choose a tale by Title, and then fill in the blanks with words for various parts' of speech that will appear in your story, and then start laughing. Too Much Fun!
Tags: Tip or Resources of Week SLP Newsletter Language 15 April 2011