Video Story of the Week: Therapy Dogs Helping Kids Read - featured August 18, 2011
< Back to Previous Page
[Source: ABC News]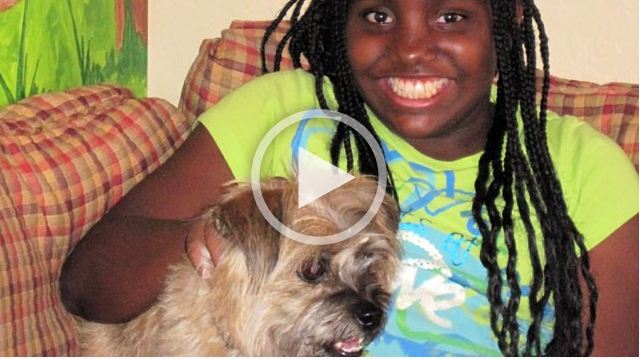 Bailey Benson turned 10 today, but she's already reading like a high school student thanks to her terrier tutor, Guthrie.
It's been a year and a half since Benson and her parents visited an animal shelter in Phoenix and came home with Guthrie, a mixed-breed dog that looks like Dorothy's Toto. In that time, Benson's reading skills and confidence have soared.
"She reads to him constantly," said Benson's mom, Maria. "At any given time, you can go into her room and she's reading to him out loud."
Guthrie's nonjudgmental presence and silent appreciation for the written word might be driving Benson's success. Based on the results of a pilot study, researchers from Tufts University in Boston say reading out loud to dogs can boost kids' ability and desire to read.
Read the Rest of this Article and Watch the Videos
Tags: News of the Week Animal-Assisted Therapy Newsletter 19 August 2011