Therapy Facts and Tricks for Speech-Language Pathologists - Evidence-Based Strategies to Enhance Outcomes
< Back to Previous Page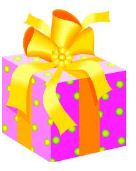 Therapy Facts and Tricks for Speech-Language Pathologists, Evidence-Based Strategies to Enhance Outcomes
By:
Caroline Bowen
Caroline Bowen PhD provides speech-language pathology information and resources for consumers, professionals and students.
We thank Dr. Bowen for explicitly allowing us to link to her articles.They are all found on
her Website
This article contains tricks for dealing with Speech Problems in Therapy. There are worksheets available for use with all of them. Among them are:
Voiceless Fricatives: Aspiration Trick for Stopping And Pre-Vocalic Voicing
Voiceless Stops: Aspiration Trick for Pre-Vocalic Voicing
Backward Chaining
CH Magic!
Chaining
la-la-llama
/r/ trrrrreasure!

Certified Speech-Language Pathologists are invited to use these free materials when working with children with speech sound disorders.
See the full Facts and Tricks article HERE