Taking a Look at Conductive Education - featured October 27, 2011
< Back to Previous Page
Taking a Look at Conductive Education
All material Copyright © October 2010
Enabled Kids
Reprinted with the express permission of the the author and Enabled Kids as originally published on their website.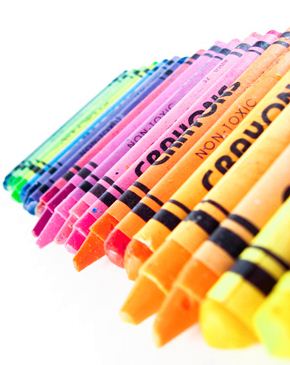 By:
Svetlana Frank, OCT
Our friend Svetlana Frank, OCT was kind enough to share her expertise on conductive education with us. Thanks Svetlana!

The Science
Conductive education is a highly developed treatment approach for children and adults with neurological conditions such as cerebral palsy, stroke, multiple sclerosis, Parkinson's disease, and acquired brain injury. Based on a unique combination of both educational and therapeutic principles from the works of Andras Peto, conductive education is designed to rebuild a person's motor functional abilities and maximize his or her independence in every aspect of life. The continual learning process as well as the unique partnership between the patient and the conductor teaches clients how to overcome motor challenges and thereby improve their quality of life.
The Philosophy
This treatment is based on a few key principles. First, every part of the patient's life is interconnected and interdependent, meaning that treatment itself should work together as a whole. Second, a person's personality is constantly growing and changing, and conductive education works to build on this process gradually. Third, the individual needs to be an active participant in education and treatment for it to be effective. Fourth, continuity and consistency are important components of a person's learning. Finally, conductive education is an interdisciplinary model, meaning that the professionals involved need to follow the same ideology and practice. By applying these ideas to education and treatment, patients are taught how to achieve independence and success in everyday life.
The Components of the Process
Intentional Active Learning.
According to the Peto Approach, every motor task is adapted to create an intentional active learning situation. Only with active movement (with minimal assistance, if required), and the understanding that function is the person's own responsibility, can rehabilitation process take place.
Active Day Schedule.
The program schedule corresponds to all aspects of a patient's daily life by address the full spectrum of his physical and social needs. From an educational standpoint, the various activities in the schedule work to form one uniform set. There are no activities during the day that would not serve the general rehabilitation goals.
Motivation.
The conductor will never require his patient to "exercise' function. Instead, a patient will be required to perform a goal-oriented task for which he can be motivated to carry out.
Complexity.
Each conductive session includes not only the development of motor functions, but also involves and improves visual, auditory, oral and spatial orientation abilities.
Task Analysis.
Task analysis separates normal movement into a series of steps so that patients will be able to learn and accomplish the task.
Rhythmical Intention
. Rhythmical Intention is one of the major "tools" used in Peto Approach. It includes the integration of two specific skills: language and movement.
People Involved
Conductor.
A conductor is a multi-disciplinary specialist serving as a teacher, instructor and caretaker. He works in conjunction with a patient's specialized therapists in order to transform regular experiences into opportunities to learn and develop necessary skills.
Group.
Conductive education uses a group setting as a valuable rehabilitation tool. Patients are able to learn and interact with other individuals, developing important social and problem solving skills. Group participation is one of the components typical to conductive education.
Family Involvement.
Active involvement of patient's family in rehabilitation process is an integral part of his success.
Conductive Education (Peto Method) can help:
Increase a patient's range of movement (ROM)
Improve awareness of the body in space
Develop symmetrical body posture
Develop weight bearing and weight transferring skills
Improve balancing skills in all positions
Encourage and produce isolated and combined movements
Develop and rebuild fine motor skills
Develop both hand-eye and body coordination
Establish a patient's security and confidence
Introduce breathing techniques for pain reduction
Develop and refine verbal and non-verbal communication skills

Featured Organization:
EnabledKids and Natan Gendelman
We thank Enabled Kids for allowing us to reprint their copyrighted article. For more information about this organization please visit
Enabled Kids
Natan Gendelman is licensed as a physical therapist in Russia and Israel. After moving to Canada, he was certified as a kinesiologist and osteopathy manual practitioner. He graduated from the Canadian College of Osteopathy in 2006. Originally from the former Soviet Union, Natan has more than 20 years of experience providing rehabilitation and treatment for conditions such as cerebral palsy, Down syndrome, pediatric stroke, childhood brain injury and autism. He is the founder and director of Health in Motion Rehabilitation, whose main objective is to teach their patients the independence necessary for success in their daily lives. Having started an innovative child treatment program called LIFE (Learning Independent Functions for Everyday), Natan looks to address current problems with dependency and demonstrate how everyone has the ability to strive for improvement, independence and success.
Tags: Article PT Cerebral Palsy Pediatric Stroke Newsletter 28 October 2011