Study Points to a Cause-Effect Relationship Between Breastfeeding and Brainpower - featured September 2, 2011
< Back to Previous Page
[Source: Reuters Health]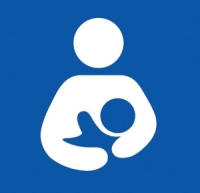 In a new study from the UK, kids who were breastfed as babies had higher scores on tests of vocabulary and reasoning at age five than those who weren't breastfed.
Breastfeeding seemed to make the biggest difference for babies who were born early and therefore had more catching up to do in their brain development.
Though the practice has been tied to a range of health benefits early in life, such as lower infection risks, researchers aren't quite sure what about breastfeeding might boost brainpower. But they have a few theories.
"There are essential fatty acids in breast milk which are good for cell development and brain development in particular," said Amanda Sacker, one of the authors of the new study from the Institute for Social and Economic Research at the University of Essex.
Or, "there could be differences in hormones and growth factors which are lacking in formula," she added.
"The third (possibility) is a purely social explanation. Perhaps children who are breastfed get cuddled more, and this confers some sort of advantage to them as well."
Read the Rest of this Article on Reuters.com