Study: ADHD Meds May Delay Puberty in Boys - featured September 20, 2011
< Back to Previous Page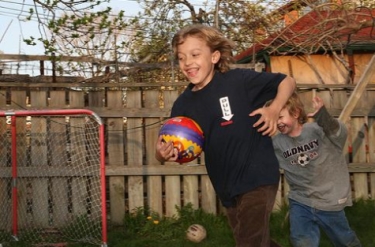 Photo Credit
Portraits of Toronto
[Source: MSNBC.com]
A medication taken by millions of children with attention deficit hyperactivity disorder (ADHD) may delay puberty, at least temporarily, according to a new study in animals.
High doses of the drug methylphenidate — the active ingredient in Ritalin and other ADHD medications — reduced testes size and delayed descent of the testes in male monkeys younger than 5 years old, compared with monkeys not given the drug. The drug also reduced their testosterone levels at both low and high doses.
However, the effects were not permanent. Around age 5, both the treated and untreated groups reached similar stages of puberty.
The results are the first to suggest this drug may affect testes development and testosterone levels.
"This was an unexpected finding," said study researcher Dr. Donald Mattison, of the Eunice Kennedy Shriver National Institute of Child Health and Human Development. The original premise of the study was to examine whether methylphenidate damaged DNA, Mattison said.
Read the Rest of this Article on MSNBC.com