Speech Control In Children With Down Syndrome
< Back to Previous Page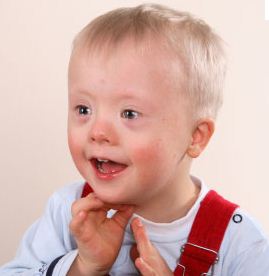 Speech Control In Children With Down Syndrome
By:
Peter Howell
This article can be found on
Down Syndrome Online
. Down Syndrome Online offers comprehensive information about Down syndrome, including articles, books and scientific papers.
Two areas where speech fluency problems arise, the motor system and the speech-language interface, are
described and their implications for characterising the dysfluencies made by children with Down syndrome are
discussed. Research topics are identified and implications for the treatment of speech problems in children with
Down syndrome are drawn.
Read the Full Article HERE