Special Font Helps Those with Dyslexia Mind Their Ps and Qs - featured November 7, 2011
< Back to Previous Page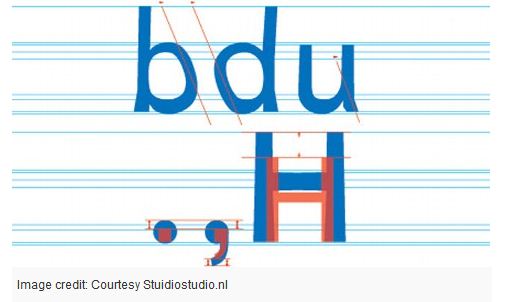 [Source: ABC, MSNBC, Project Dyslexie]
Some of the letters are a bit askew, others gape open or slump slightly. But all the letters in the font Dyslexie are designed to make reading easier for people with dyslexia.
Christian Boer, the Dutch graphic artist who designed the font, is dyslexic himself, and knew firsthand that people with the disorder often mix up letters that look similar, MSNBC reports.
The letter "b," for instance, can easily flip into a "d" or even a "p." A lowercase "e" can be mixed with its simpler cousin, "c." A little "i" looks very much like a "j."
In his Dyslexie font, Boer altered the letters ever so slightly to give them a bit more individuality, making some lean forward or backward, making others wider, or spacing the characters farther apart. Boer said the slight alterations make the letters more distinguishable to dyslexics.
Read the Rest of this Article on ABC News.com
Order the Font and Watch a Video by the Developer