Sensory-Friendly Performance of Lion King Coming To Broadway - featured August 23, 2011
< Back to Previous Page
[Source: Disability Scoop]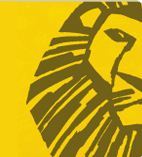 Autism-friendly screenings have become a staple at movie theaters in recent years. Now a nonprofit group is taking the concept to Broadway.
The Theatre Development Fund — which works to make theater accessible to all — said Wednesday it will host an autism-friendly performance of Disney's "The Lion King" Oct. 2 at Broadway's Minskoff Theatre as part of a pilot initiative.
The special show will feature adjustments to accommodate sensory issues that audience members may have. Specifically, the cast is working to minimize surprise noises and the use of strobe lights.
During the performance, the theater will be staffed by autism experts and feature designated "quiet areas" for anyone who needs a break, organizers said.
What's more, the group is offering a downloadable
social story
to prepare theatergoers for the experience.
Learn More about the Theatre Development Fund's Autism Theatre Initiative
Tags: News of the Week Sensory Processing Disorder Autism Newsletter 26 August 2011