New Data Shows Half of All Children with Autism Wander and Bolt from Safe Places - featured April 22, 2011
< Back to Previous Page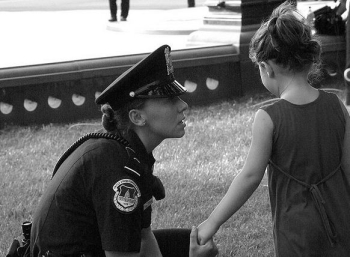 Photo Credit:
phillifan99
[Source: Newswise.com]
Today (April 20, 2011) , the Interactive Autism Network (IAN),
www.ianproject.org
, the nation's largest online autism research project, reveals the preliminary results of the first major survey on wandering and elopement among individuals with autism spectrum disorders (ASD), and announces the launch of a new research survey on the association between pregnancy factors and ASD. The wandering and elopement survey found that approximately half of parents of children with autism report that their child elopes, with the behavior peaking at age four. Among these families, nearly 50% say that their child went missing long enough to cause significant concern about safety.
"This survey is the first research effort to scientifically validate that elopement is a critical safety issue for the autism community," said Dr. Paul Law, Director of the IAN Project at the Kennedy Krieger Institute in Baltimore, Maryland. "We hope that advocates and policy makers use this research to implement key safety measures to support these families and keep these children safe."
In just three weeks, more than 800 parents of children with autism completed the survey. The findings highlighted below summarize the compelling results and crucial safety concerns identified by parents. For the preliminary findings in their entirety, read the IAN Research Report: Elopement and Wandering.
Read the Rest of this Article