How To Make Flubber, Glurch and Other Homemade Art Supplies - featured February 25, 2011
< Back to Previous Page
Editor's Note: Thank you to our friends at Your Therapy Source for telling us about this page! Although this post was written for parents, I am sure you agree that these recipes make great therapy materials.
[Source: Ohdeedoh.com]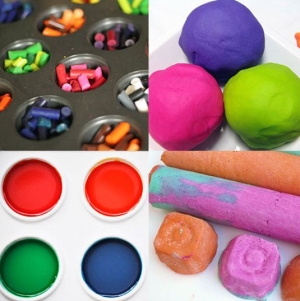 The first time I made a batch of playdough for my son I was amazed. Amazed that the recipe worked, amazed at how quick and easy it was and, mostly, amazed at how much nicer it was than the kind that comes in a can. Smooth, supple and soft, even months later. If you're still buying dough in a can, I urge you to convert. And there's a whole world of art supplies you can make in your own kitchen - some I've never even heard of like flubber, glurch, gak and oobleck.
Read the Rest of this Article Complete with All the Recipes HERE
Tags: Tip or Resources of Week OT Newsletter 25 February 2011