Guest Blog: How a Child's Lifestyle is Part of his Therapy - featured May 6, 2011
< Back to Previous Page
How a Child's Lifestyle is Part of his Therapy
All material Copyright © April,2011
Enabled Kids
Reprinted with the express permission of the the author and Enabled Kids as originally published on their
website
.
By:
Natan Gendelman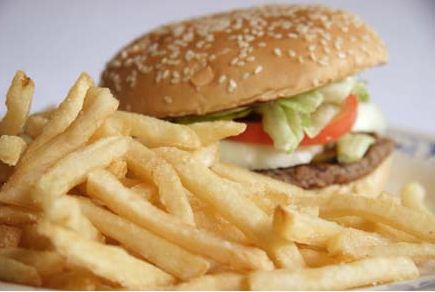 As we've mentioned before, autism and autism spectrum disorders are complex conditions which are influenced by several different factors. Often, parents may bring their child to attend various therapies in hopes of improving their social, cognitive and motor function. Like I always say however, we need to realize that therapy isn't something that occurs only once or twice a week. Instead, it is an ongoing process which happens every hour, every minute, and every second of a child's life.
For both parents and therapists, this means that a child's ability to learn does not rely solely on any physical challenges he may have. What he does, what he eats, and how he interacts with his surroundings all work to influence whether a child is able to accomplish his goals and achieve independent in his everyday life. For this reason, we need to pay attention and watch how different factors can affect a child's development.
The importance of healthy eating
As one of the first things affecting a child's behaviour, food plays a major role in his ability to succeed. In our previous blogs we talked about the importance of proper eating habits and nutrition. If a child doesn't eat properly, then he is not getting all of the essential vitamins and minerals that he needs to stay alert, awake and ready to learn. Depending on what he has eaten, he may seem sluggish and unable to concentrate. Unfortunately, an inability to focus is often blamed on the child's neurological condition, even if this is not the only contributing factor.
In this blog, I cannot give an exact recipe of what a child should and should not eat to help him with this issue. It really depends on him and his individual condition, because every child is unique and responds differently to certain foods. However, there are a couple guidelines that I think are important to follow. These include:
No processed foods. The less processed food that a child eats, the better. This means nothing that comes from a can or is prepackaged. This includes sugary cereals, famous juices that come in bottles, cartons or cans, candy, ice cream, artificial sweeteners and junk food in general. They contain little to no nutritional value, and the excessive amounts of refined sugar will make your child hyperactive and unable to focus.
Choose food items that are local and seasonally available. Fresh, locally sourced fruits and vegetables contain many nutrients which are important for a child's growth and development. They are well-absorbed by the body, and seasonally available foods are great because our bodies are regulated to the seasons as well.
Eat a solid breakfast, a good lunch and a light dinner. With our busy schedules, sometimes we don't have time to sit down and enjoy a good home-cooked meal. Today, we may often skip breakfast, have time for only a light lunch, then make up for it with a heavy dinner. However, this will negatively affect a person's sleep cycle, and a child with autism is no exception. When any child has a heavy dinner, he will not be rested because his digestive system will be working hard all night in order to digest the food. Instead, make sure to give your child a solid breakfast, a good lunch and a light dinner.
Proper sleep is essential
In addition to getting the nutrients he needs, sleep is also an important part of child development. Any child, especially one with autism, has to be in bed by 9 to 9:30 pm at the latest. To be able to function properly, he will have to have between 8 to 12 hours of sleep a day and stick to a regular sleep schedule. If he is not well rested, it will be difficult for him to concentrate on learning new tasks at school, at home and at his therapy sessions as well.
Changing daily activity
After addressing a child's nutrition and sleep patterns, the next step is to look at his daily activities and how he occupies his time. Many children today are obsessed with electronics, including cellphones, television, the computer and video games. Unfortunately, these activities are very distracting and negatively affect their attention spans. As a result, it is best to remove as many of these electronics as possible. This will free up a child's concentration and allow him to perform better in his daily life.
As an alternative, I recommend bringing your child outside every day for a bit of fresh air and exercise. The additional oxygen will allow him to concentrate better, improving his ability to learn and apply his knowledge. Especially in the springtime when the weather is nice, it is easy to turn the excursion into a regular learning experience. Walk with him to the park, play in the playground and introduce him to new things. Together, these lifestyle changes work to positively influence a child's growth and development.
Like with any neurological disorder, the nervous system is not the only part of a child that is affected by his condition. His whole body is involved, meaning that treatment should address every aspect of his development. We need to balance a child's lifestyle from the food he eats, to his sleep habits, activities and therapy. By paying attention and following with these aspects throughout his whole life, you will enable him to learn, grow and accomplish more than you ever thought possible.
Featured Organization and Author:
EnabledKids and Natan Gendelman
We thank Enabled Kids for allowing us to reprint their copyrighted article. For more information about this organization please visit
Enabled Kids
Natan Gendelman is licensed as a physical therapist in Russia and Israel. After moving to Canada, he was certified as a kinesiologist and osteopathy manual practitioner. He graduated from the Canadian College of Osteopathy in 2006. Originally from the former Soviet Union, Natan has more than 20 years of experience providing rehabilitation and treatment for conditions such as cerebral palsy, Down syndrome, pediatric stroke, childhood brain injury and autism. He is the founder and director of Health in Motion Rehabilitation, whose main objective is to teach their patients the independence necessary for success in their daily lives. Having started an innovative child treatment program called LIFE (Learning Independent Functions for Everyday), Natan looks to address current problems with dependency and demonstrate how everyone has the ability to strive for improvement, independence and success.
Tags: Article Autism Newsletter 6 May 2011