Guest Blog: Eliciting Sounds - /f/ - featured July 14, 2011
< Back to Previous Page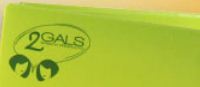 Eliciting Sounds /f/
By:
Leah Musgrave and Dean Trout
This blog post is reprinted here with express permission of the authors as it appeared on their
2 Gals Talk About Speech Therapy Blog
Good Monday Morning to You! I hope you have a big cup of coffee or other caffeinated beverage to jump-start your day! Today we are going to talk about the /f/ sound. This is a relatively easy sound to teach and most therapists have few problems with getting correct production, so this entry should be fairly short.
TIP #1 "Bite Your Bottom Lip and Blow"
I find that to be standard instruction for telling a child what to do in order to produce the
/f/ sound. However, most kids will bite their lip and block the air and it will escape laterally in most all instances. So to get them to understand that you want the air to flow over the lip and under the teeth to produce friction for that fricative, simply begin that instruction with the word lightly. "Lightly bite your bottom lip and blow." To get the air to come straight out the center place the tip of your index finger vertically at the center of the child's mouth and tell them to blow on your finger. That helps cue where the center of their mouth is for them.
TIP#2 Cheerios or Fruit Loops
Once again you have caught me with my hand in a box of cereal! Yes, you can use either of these cereals to teach correct placement for /f/ as taught by Sara Rosenfeld-Johnson in her
Talk Tools
. This exercise will get across the idea of jaw-lip dissociation and oral segmentation better and quicker than anything else you can do, in my humble opinion. As you have heard me say several times previously in my blogs, I truly think the biggest barrier to kids learning their speech sounds has to do with them not understanding what is it exactly that we are wanting them to do. Non-oral motor speech exercises are very effective at helping them understand. It promotes oral awareness by assisting them in their understanding and identification of the parts of the mouth. It also promotes oral differentiation and teaches oral segmentation by performing acts that they can understand. Thank you Sara Rosenfeld-Johnson!
Mrs. Johnson's procedure basically says you place a single piece of cereal in the middle of the bottom lip and have the child move it into their mouth by using only their upper teeth. (Dissociation and segmentation) You do this 25 times. Then you have them pretend to remove the cereal 50 times. At that point they should completely understand about the lip and teeth connection and what you mean by "Lightly bite your bottom lip and blow." Now you can introduce /f/.
TIP #3 "Mad Cat" and "Fire Hose" Visual-Verbal Labels
As SLPs working with kids we like to be cutesy and perky, so we label the phonemes with cute little visual-verbal prompts, don't we? Leah and I like the visual-verbal prompts of Mad Cat or Fire Hose for the /f/ sound. Either one works well but it does not hurt to make sure that the child is saying "fffffffff" and not "er-rare" for his interpretation of a Mad Cat. "Mad Cat" was first introduced to me in the Big Book of Sounds many, many years ago.
Catherine Chamberlain and Robin Strode introduced the "Fire Hose" visual-verbal prompt for /f/ in their
Easy Does It for Apraxia and Motor Planning Program
. I love it because it gives you a longer fricative than the short burst you get with the Mad Cat because they are pretending to spray water from a fire hose to put out a fire. Depending on what I am wanting from the child I will sometimes us both. Remember to do what works for you and that kid in front of you.
Tip #4 Hold Finger Under Bottom Lip
A simple visual cue to use to remind the child to use a correct /f/ sound is to place your index finger horizontally under your bottom lip. (Needless to say you will pair it with the sound as you are teaching the sound for it to become a visual cue they will recognize.) When they are drilling in words that simple cue can help them learn to self-monitor and self correct.
TIP#5 To Eliminate /fp/
It drives me crazy when a child learns the /f/ sound and says it so beautifully, but then inserts that /p/ when he starts using it in syllables or words! ARGH! What do you do? Well, there are two main solutions. This suggested solution may not be the best but it is one that has worked for me. When they begin saying their /f/syllables or words for the day, I have them use their own index finger (laterally) to push and hold the upper lip out of the way. I explain why I'm having them do this and demonstrate for them what they are doing and why it is coming out as /fp/. We continue with that days therapy activities with them using their finger. I encourage and coach the parents to do this during homework practice as well. It works. It may take a session or two but they finally grasp the idea that you do not need to use the lip, even though they have been substituting /p/ for /f/ all their little lives.
Beyond the tips we have just shared, I doubt you are having much difficulty with anything else related to the /f/, so we will conclude this blog. Ok, it may seem totally ridiculous to say this, but having seen well-meaning therapist do this I will remind you that you should not be teaching /f/ to a child who has no front teeth. If the /f/ is on his IEP as one of his targets it is OK to not work on it if he doesn't have the oral structures to make the sound. Simply make note of it to report at the annual IEP meeting and go to another sound. If by chance you have no other sounds to work on, then call an IEP meeting to place the child on "Clinical leave" until his teeth come in. Yes, it is that simple.
For many of you the year is winding down, so enjoy and make the most of the days you have left with your kids!
Featured Authors/Vendor:
Leah Musgrave and Dean Trout and 2 Gals Speech Products
Many thanks to Leah Musgrave and Dean Trout for providing us with this article for our newsletter and website.
Leah J. Musgrave, MS, CCC-Sp holds a Master's Degree in Speech-Language Pathology (West Virginia University, 1982) and Bachelor's Degree in Speech Pathology and Audiology (West Virginia University, 1980) She has worked in the public schools, private practice, Home Health Care, and WV Birth to Three. She has supervised off-campus practicum for graduate SLP students and Clinical Fellowship Years for beginning therapists. She has twice earned the ACE award from the American Speech-Language-Hearing Association
Dean Trout retired after 35 years as an SLP in June 2008. She has worked in public schools, private clinic, Home Health Care, and Head Start Centers in West Virginia and Kentucky. Throughout her years as an SLP, varied work settings provided Dean with opportunity to work with a huge array of communication disorders. She brings this knowledge and experience to you through her creative product development. Dean is a graduate of Marshall University (Huntington, WV, 1972) and Morehead State University (Morehead, KY, 1986).
Leah and Dean have presented on Speech-Language topics at state conferences in Ohio, West Virginia, and Kentucky.
Please support our contributing authors and visit the
2 Gals Blog