Guest Blog - First Sound Series Books - featured November 1, 2011
< Back to Previous Page
Guest Blog: First Sound Series Books
By:
Deb Tomarakos, SLP-CCC
Reprinted with the express permission of the author as it originally appeared on her blog
Speech Gadget
, June 5, 2010
This blog is titled Speech Gadget and my goal is to spread the word about various gadgets, software and web sites that promote speech/language development. There are times, however, when I might want to share a product that does not fall into my "gadget" category. Today is one such time, as I want to talk about the
First Sound Series
set of books.
This is a series of children's books that use repetition of functional vocabulary and familiar phrases while targeting early acquired speech sounds. The series was created by two Prompt Certified SLP's, Lavinia Pereira, M.A., CCC-SLP, PC and Michelle Solomon, M.A., CCC-SLP, PC. Currently the series includes books that target the following sounds: /k, o, g, p, b, m, h, a, t, d, n/.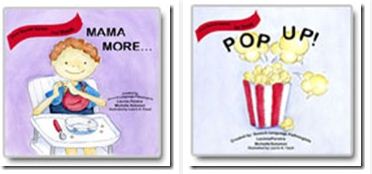 The books are colorful, adorably illustrated and engaging for even the youngest of readers. I bought the series last year for my daughter who has apraxia of speech. One year later, they are still her favorite books to read again and again.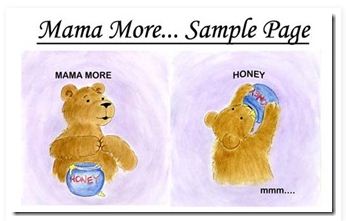 For the Professionals in the Room: Repetitive books are extremely useful tool for speech/language development because they are predictable, allow for repetitive practice of words, phrases and targeted phonemes and include carrier phrases. For more information, you can read the article,
"Repetitive Books: An Effective Therapeutic Strategy for Children Diagnosed with Apraxia of Speech."
Featured Guest Blogger:
Deb Tomarakos, SLP-CCC
Deb Tomarakos is an ASHA certified and licensed speech-language pathologist. She has been practicing in the field of pediatrics for over 15 years. Her work experience has included both the public schools and out patient pediatrics. Her strongest areas of interests include Childhood Apraxia of Speech, early reading skills, and using technology to increase children's speech/language skills.
Please support our contributing authors and visit
SpeechGadget.com
Tags: Article Speech Sounds Disorders Articulation Language 5 November 2011