Feel Good Story of the Week: Teen Behind Inclusive Cheerleading Program Awarded $100K - featured August 23, 2011
< Back to Previous Page
[Source: Disability Scoop]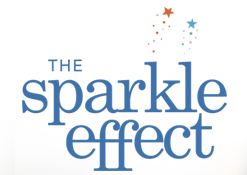 A teenager who started the nation's first school-based cheerleading squad including students both with and without disabilities is getting $100,000 to expand the concept.
Sarah Cronk, 18, got the idea to include students with disabilities on a cheerleading squad at her Bettendorf, Iowa high school in 2008 after observing the boost her brother with autism received when he was befriended by the school's swim team captain.
Since then, 33 schools located as far away as South Africa have replicated Cronk's original squad comprised of students with various disabilities and typically developing teens who act as peer coaches. All of the students perform together at high school football and basketball games.
Now, Cronk's organization — The Sparkle Effect — will get $100,000 after winning a Do Something Award during a star-studded awards show on VH1 last week that featured celebrities including Justin Bieber, Will Ferrell, Demi Lovato and David Beckham.
Read the Rest of this Article on Disability Scoop
Read More About the 'Sparkle Effect' Program