Cerebral Palsy: Musculoskeletal Management: Companion CD
< Back to Previous Page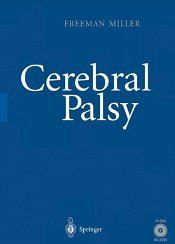 Cerebral Palsy: Musculoskeletal Management: Companion CD
by:
by Freeman Miller
The following resource is the Companion CD to the textbook
Cerebral Palsy: Musculoskeletal Management
by Freeman Miller and published by Springer Verlag. This CD can be found on the web at the
Gait Analysis Website here:
. The Gait Analysis Laboratory at the duPont Hospital for Children was created in 1993 to provide the medical community with state-of-the art, computer assisted motion analysis of the complex gait cycle. Detailed information can be gathered about the movement of various joints, the patterns of muscle contractions, the associated forces affecting the limbs and the energy demands of altered gait.
Access the companion CD to Cerebral Palsy: Musculoskeletal Management HERE
Tags: Cerebral Palsy PT Article