Baby Gorilla at Disney Getting Occupational Therapy - featured February 8, 2011
< Back to Previous Page
Special Thanks to our friends at Therapy Fun Zone for the heads up on this story that we missed when it first came out a month ago.
[Source: Orlando Sentinel]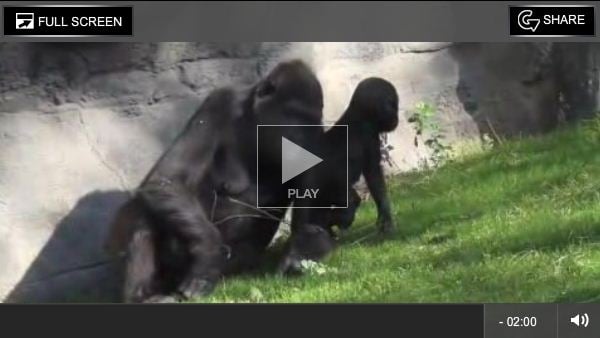 Disney's Animal Kingdom is working on a tiny mystery. Lilly, a western lowland gorilla born at the theme park last year, is very small. She weighs just 10 pounds, less than half of what a gorilla her age should weigh.
Disney's Animal Programs team hasn't determined the source of her underdevelopment. There's no sign of another case like hers, so team members are giving Lilly the kind of occupational therapy typically reserved for human children who are developmentally challenged.
Lilly was born to first-time mother Kashata in February after a normal pregnancy, said Barb Weber, primate zoological manager. Trainers noticed the new mom was helping her offspring much longer than expected.
Kashata "always kept a hand supporting Lilly," Weber said. "It actually continued for months where a couple of days would be normal."
Lilly also had difficulty gripping objects — a necessity for gorillas in order to grab, climb and feed themselves — and nursing.
"Sometimes Lilly looked like she didn't have the strength or was just too tired to latch on to the nipple, so Kashata would position herself to make it very easy for Lilly," Weber said.
Read the Rest of this Article and Watch a Video on the Orlando Sentinel.com