ASHA 2010 Wrap-up!
< Back to Previous Page
What a great show we had. Thanks to everyone who stopped by our booth to meet our entire team face to face (and get your free Toobaloo!). It was wonderful that so many of you stopped by. Thanks too to all of our newsletter and blog contributors who visited.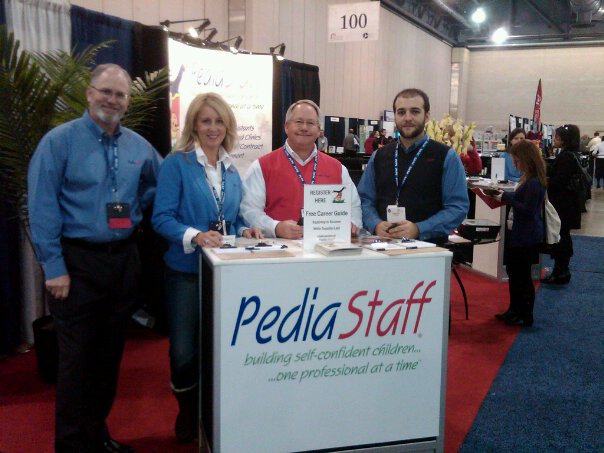 Photo: Some of the Team at ASHA - from Left: Mac McClellan, Shelli Katz, Kary Utley and Ahmed Daher.
We also really enjoyed the first annual ASHA "Tweet-up." Even though it was really early in the morning, there were lots of #SLPeeps present that got to chat in person and "put a face with the twitter handle!"
Speaking of Twitter, if you are an SLP or assistant, please join us on Twitter. Use the hashtag "#slpeeps" at the end of your post and you will be sure to meet LOTS of new friends interested in sharing ideas and resources.
Tags: Newsletter